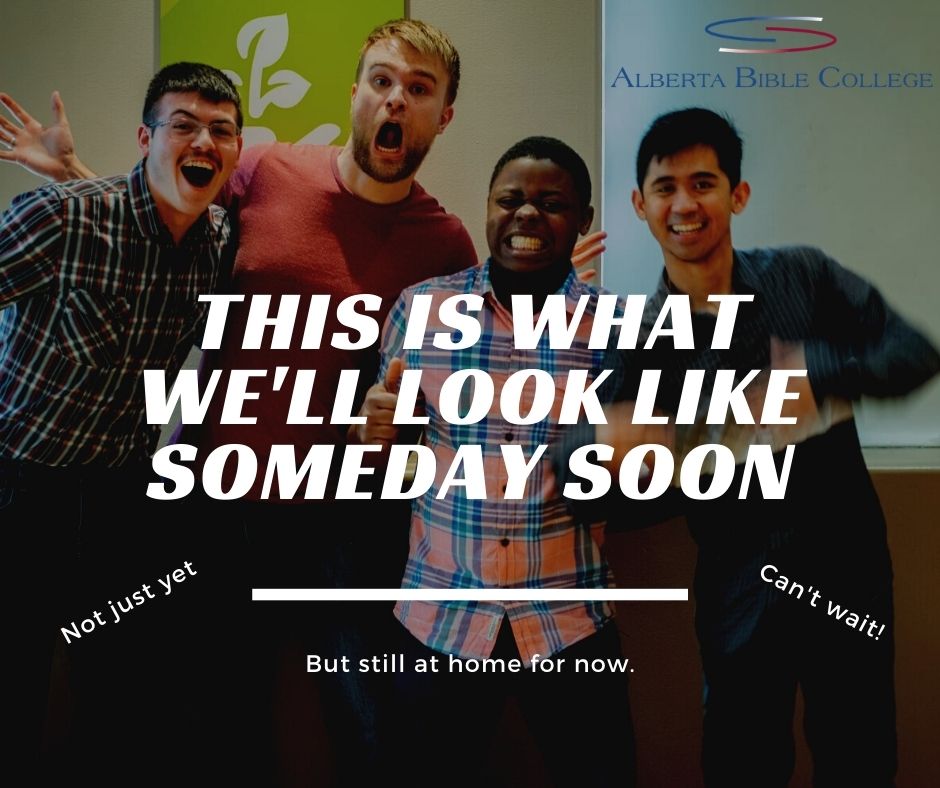 Dear ABC Community,
After much consideration and prayer, in light of the increasing Covid cases (and most concerning, the rising number of hospitalizations and ICU cases), and after listening to student, staff, and faculty input, I have decided that it is prudent to continue to hold all classes in an online format for the beginning of the Winter 2021 semester.
We continue to monitor closely the situation in Alberta, and particularly in Calgary. Under the most recent restrictions, and with guidance received from Alberta Advanced Education on November 24, ABC's campus is now operating on a "by appointment only" basis.
We will reassess this decision as restrictions are lifted, under the ongoing guidance of Alberta Health Services and Alberta Advanced Education and will resume in-person classes when it is safe to do so. We will continue to plan wisely and will communicate these plans for in-person teaching and learning as we develop them.
For those of you with concerns for when we do eventually return to in-person classes, all in-person classes for the foreseeable future will be offered in a hybrid format with online access to the classroom for those who have, or who live with people having underlying health conditions that place them in higher risk categories.
Please know that ABC staff have been preparing for eventually hosting in-person classes by drafting (and then living) ABC's Covid safety protocols. ABC's "C100 Covid Orientation" course in Populi is one of those preparatory measures. If you have not yet completed this orientation, it will be offered again in the Winter 2021 semester.   
We know that this is not the news you were hoping to hear. It is not the news we wanted to deliver. We, like you, continue to grieve the loss of interaction that a closed campus entails. As we acknowledge our communal grief, we urge all ABC community members to adhere to public health guidelines. Doing so will not only serve our personal health and safety, it will also bolster our Christian witness. Of all Albertans navigating this pandemic, we are people of hope. By the grace of God, this pandemic will pass.
We know these are challenging times for many of you in terms of mental and emotional health. If you would like support to process the current restrictions, please reach out to one of our staff members. Our Chaplain Shannon Gugyel ([email protected]) and Student Development Dean Cory Pytlarz ([email protected]) can also help connect you to financially accessible mental health supports.
in Him,
David Ford