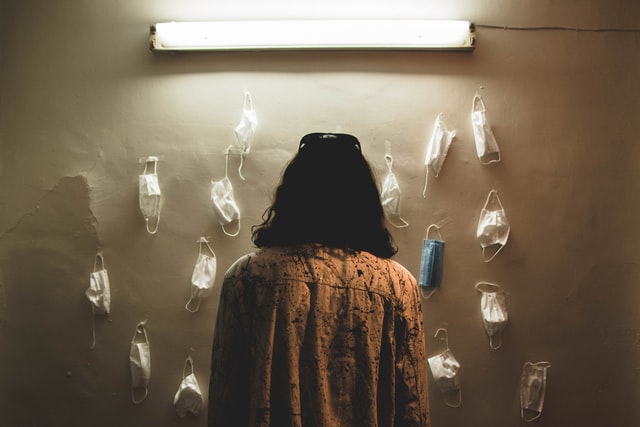 Culture, Christ, and Covid
Then came COVID-19. What already felt like losing ground, suddenly felt like a free fall. For a couple of decades now in North America, church leaders and social observers have been studying, measuring, and trying to predict the demise of Christianity, and, if not demise, its transformation.
First, they noticed professed Christians were moving away from attending church but not from belief (the "spiritual but not religious"), which gave way to the rise of the "nones," an increasing number of people who are checking off on polls that they do not claim any religion or identify with any worshiping community. As of 2016, to take a recent sampling, 23% of Canadians and 22% of Americans claimed to be "none." When taking a closer look, we notice that of those under the age of twenty-nine, 34% of Canadians and 32% of Americans claimed they are "nones" (for more information of this type, see Joel Theissen and Sarah Wilkins-LaFlamme, None of the Above: Nonreligious Identity in the US and Canada, 7). Likely, given current trajectories, "nones" will continue to increase. In fact, this week as I was composing this blog, the United States fell below the 50% mark for church membership among the nation's population (https://news.gallup.com/poll/341963/church-membership-falls-below-majority-first-time.aspx). Things are changing for sure.
Now back to my main point, when over a year ago we thought it could not get worse for Christianity in North America, if not the world, COVID-19 stopped us in our tracks. Many churches and their pastors hurried to get online so they would not lose their congregations. This turned out to be hard work – very hard work – exhausting "I'm-out-of-my-league" kind of work. Overnight pastors were transformed from pastoral leaders of small nonprofits to influencers on social media. Most were not very good at it, at first; ever entrepreneurial, some found ways of doing it with excellence. Others were left hopelessly without options. A problem many experienced is that their labour did not feel like the kingdom of God. The chief motivation for all of the digital transformation was fear of the unknown. And here we are.
We know that if we keep doing the same thing we did before the pandemic, we are doomed. We also know that if we get better at infotainment-style online delivery, building real community remains even more elusive. So, what are we to do?
I would like to suggest a radical move. Stop. Seriously, stop. God has provided us with a Sabbath to rethink church and how it should be an expression of the God-life; not just how we do the activities of church, but how church is our life, or should be our life, and not just a one-hour event on Sunday. We also have the opportunity to do something different. We have complained about how ineffective the church has become, too programmatic, too political, too cliquish. This is our chance to break our relationship with idols, all kinds of idols. Let me touch on a few idolatrous relationships we can now renegotiate.
First, the goal of church was never, and has never been, to make sure we clock in an hour or two of sacred time each week. Rather, in New Testament terms, church gatherings were about strengthening the body of Christ so the church could bear witness to the goodness of God in Christ for the sake of the world. Spiritual formation was not about feeling emotionally whole, though that is often a byproduct, but about becoming mature people in Christ. In other words, we are on a journey to become more like Jesus, and in so doing, participating with God in bringing about a New Heaven and a New Earth. Honestly, much about contemporary church life has not felt like Jesus. Now we have a chance to change the rhythm of contemporary church life. Can we make our whole 'churched' existence about how we love our neighbour, both our church-going neighbours and our non-church-going neighbours?
Can we shift, in this hiatus, our relationship to the powers, both governmental and other systems which yield extraordinary influence over the lives of people? Ever since the church became the chaplain to bless the state, it has not gone well for God's people. Furthermore, while there are still many trying to court the favours of the government, or even in the case when there is resistance to the government, there is more behind the scenes, that would indicate that either posture, are designed to change the government for the use of the church. The church's desire for and the exertion of power has been at the core of our idolatry. Power manipulation is not the way of the cross.
Now is our time to step away from the powers and for the church to be the church. Now, in our time, the current church-state connection is much more analogous with the early Christians and their relationship to the Roman government. These similarities are only increasing as we move into the ever-increasing post-Christian world.
So, what does this look like? I think it looks like groups of Christ-followers who commit to live life together to the glory of God but for the good of the world. We pay our taxes, but don't assume that we should have a privileged position in our cultures. We lead quiet lives that are submissive to the powers but in tension with our faithfulness to God. Our mission is not to change the government or other institutions of powers, but to trust the Holy Spirit to do the work of change through us. We are in the world, but not of the world. We are not naïve nor gullible, but we live our lives because we believe God will work it all out in the end. We don't have to win now, because we know we have already won, and will win when Jesus comes back. This was the faith of the early church, not in winning the day with societal change, but bearing witness in and suffering with a world that is groaning along with us.
In my next, and last, piece in this series, we will explore ways in which we can become the Caravan church again. Thanks for staying with me through this long journey.