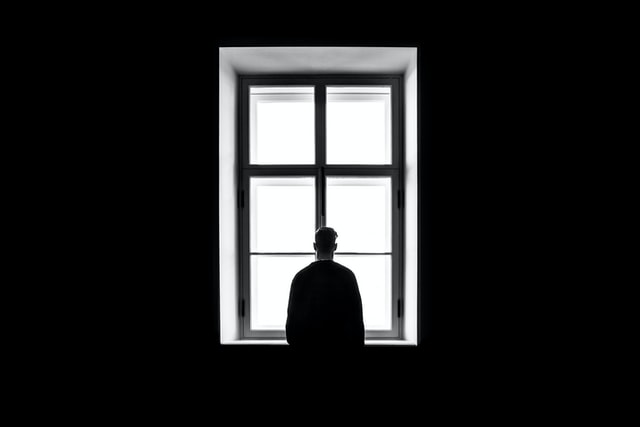 Individual Blessedness
Posted by

Categories

The Church

Date

April 15, 2021
Recently, my heart has become cumbrously burdened with grief while reflecting on the radical individualism that seems to fund most of the actions and behaviors within Western Christianity. We have seemingly developed an insatiable appetite for subjective pleasure; we embrace a non-oppositional inclination towards consumerism which is almost unanimously presented as Christian witness. Christianity, in my opinion, seems to be on an unrelenting trajectory towards reductionism. We believe, to some degree, that everything we interact with must be reduced and domesticated for our optimal gratification or accessibility. As "Christian consumers" we have been convinced that things and people, are only as good as they are useful; thus, many Western congregations, to preserve the system, have embraced the distorted reality that the customer is always right. I'm suggesting that pandering to the appetite of our ruling class has, to some degree, become the basis for ministry, a measurement for success.     
This is, primarily, a rejection of a life aimed at togetherness garnered by a vision of subjectivism. In the wake of the post-enlightenment era, we have come to embody a conception of a buffered self, insulated and isolated in its interiority; we grant ourselves the autonomy to order our own life. Some have called it exclusive humanism, but at the core lies a distorted perception of personhood. Our notion of personhood has been reduced to the individual's ability to determine the world around them. So, we, the autonomous subject, have given ourselves the privilege to pass judgment on others based solely on our self-referential biases. You see, in a subject-object world, the subject is always preeminent, the subject's opinion is always preferred and central, the subject is never challenged to interpret their world through the eyes of the other. 
This dominant understanding of personhood has informed our soteriological expectations; in other words, our characterization of salvation has become subservient to our impulses towards consumerism and radical individualism. We are inheritors of soteriological reductionism, where salvation becomes widely accepted as a conduit for, what Darrell Guder has called, individual blessedness. He says, "The classic definition of Christian existence focused on the benefits the person receives from the gospel…The institutional church was thus construed as essential for individual blessedness" (Called to Witness: Doing Missional Theology, 67). In this design, salvation is reduced to sin management, individual admittance into heaven rather than an eschatological vision of God's kingdom breaking in now. Once people receive their one-way ticket into Glory, they become less concerned about how the church serves as a foretaste, to use Lesslie Newbigins's language, of things to come for the entire world. Instead, trapped within an anthropocentric paradigm, we mirror something N.T. Wright calls, "worryingly similar to second-century Gnosticism when they think of the present world as evil and the only solution being to escape it and to go to heaven instead" (Surprised by Hope, 197).
Our overly intellectualist account of what it means to be Christian contributes to our functional disembodiment. We have bought into, what James Smith calls, a cognitivist anthropology that fixates on the mind and loses sight of how we live theology with one another. Knowledge, might I suggest, is less propositional and more relational which means listening. Hospitality and reciprocal community are more than inconsequential pleasantries; they are ways of knowing. It is the face of the other that disrupts my biases and grants the opportunity for intersubjectivity, mutuality and reciprocity. Or, as one of my favorite authors, Dr. Willie James Jennings, once told me, a life which envisions shared habitation. 
Individualism is deadly, and dreadfully toxic to the body of Christ. I am not using hyperbolic language here; I truly believe our individualist instincts are antithetical to the presentation of community expressed over and over through Scripture. Perhaps, as I close, we can glean from the profundity enclosed within the African concept of Ubuntu.  Ubuntu is a term that shapes the Global South's orientation towards others: "We are, therefore I am." A declaration that refuses to acknowledge individuality apart from relationality. Craig Van Gelder says, "Ubuntu is a personal identity based on togetherness in community, where the self is deeply interdependent with others" (Participating in God's Mission, 27). Jurgen Moltmann writes, "we see with the eyes of other people. We experience ourselves in the experience of others" (The Spirit of Life, 24).
Radical individualism is a plague against the church because it viciously distorts what it means to be created in the image of God. A topic I will save for my next post.