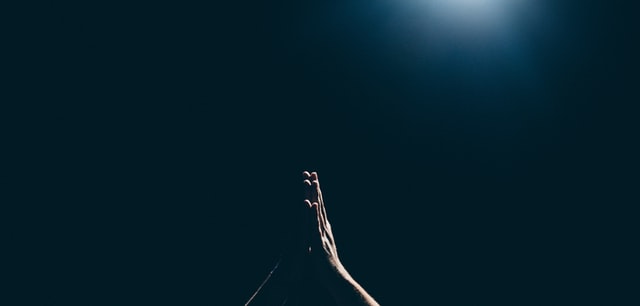 Why does Western Christianity suffer from a discernable obsession with traditionalism? Why are we deceptively intoxicated, mesmerized, and enamored with our established practices? Heifetz and Linsky, reflecting on people giving up a love they know for a love they've never experienced, say that to do so people "must experience the loss of a relationship that, despite its problems, provides satisfaction and familiarity, and they will suffer the discomfort of sustained uncertainty about it what will replace it" (Heifetz and Linsky, Leadership On The Line, 28). They speak about the feelings of disloyalty that emerge in a culture which experiences historical losses. Aside from this, people are often reluctant to part ways with the past because our identity has become inseparably tethered to a particular system, better put, our role within that system. Peter Scazzereo, in Emotionally Healthy Spirituality, tackles this issue saying, "We become 'human doings' not 'human beings.' Our experiential sense of worth and validation gradually shifts from God's unconditional love for us in Christ to our works and performance" (Scazzero, Emotionally Healthy Spirituality, 31). This reflects a role-centered identity as opposed to a God-centered identity.
I believe any infrastructure which fragrantly reinforces traditionalism is idolatry. I recognize this is a simple diagnosis to an egregiously complex problem, so, let's examine a biblical model. In Numbers 21, God instructed Moses to build a bronze serpent and to set it on a pole. Everyone that looks upon the bronze statue would be cured from their affliction. This is an amazing representation of God's miraculous power intervening at a particular point in history. This is a wonderful story of God's deliverance, except Israel's unrelenting traditionalism mars it. When we arrive at King Hezekiah's reign in 2 Kings, Israel has preserved the bronze statue Moses made and are recorded making sacrifices to it,
He removed the high places and broke the pillars and cut down the Asherah. And he broke in pieces the bronze serpent that Moses had made, for until those days the people of Israel had made offerings to it (it was called Nehushtan). And he did what was right in the eyes of the Lord, according to all that David his father had done (2 Kings 18:3-4; ESV).
Israel, essentially, was worshiping the object instead of the God to which the object pointed. They worshiped form and forgot function. They worshiped the created and lost sight of the creator. This, I believe, we far too often do with our past, with our forms, with the enduring practices given to us by our ancestors. Instead of recognizing these practices as inspired moments in history which captivated the heart of a generation and served as a catalyst to mobilize God's people into mission, we memorialized these moments, we enshrine them, making them immutable, revered, and God-like. In a sobering comparison, we, like Israel, make offerings to a bronze statue.
Now, I'm speaking as an individual who loves the church. I spent my life growing an endearing attachment to old hymns; even now I feel a warmth in my soul as I reflect on the congregational worship which sustained a generation living the migratory theology present within the Civil Rights Movement. I love the church. However, I am becoming increasingly aware of how our hopes, visions, and dreams are confusingly enmeshed with our preferences. Or, to use N.T. Wright's language, we worship the sign, irresponsibly ignoring the signification of the sign.
To conclude that the most viable path forward might be total eradication is a tempting option. When I refer to obliterating idols, I'm referring to the place those idols are given in our heart. We must viciously disengage from things, behaviours, and activities that have garnered a love within us that is virtually indistinguishable from our love for God. We cannot assume, though, that the destruction of every tradition will lead us on a path of fulfilling God's mission. In fact, if we are not careful, annihilation may become our new bronze serpent. I believe the best path forward is what Dwight Zscheile calls "traditioned innovation"—innovation that is "rooted in the riches of Christian wisdom and practice from other times and places in order to offer deep, sustaining, faithful gospel witness" (Zscheile, The Agile Church, 6). Somehow, the church of the future needs to listen to the church of the past without capitulating to either mindless idolatry or frantic iconolatry. This does not apply exclusively to Eurocentric expressions of theology, which overwhelmingly insist upon Western theological formation. I am calling for a way of living that honours a variety of voices. From the embodied spirituality birthed within North American slavery to the contemplative monasticism that emanated from our desert mothers and fathers.
Recently, the focus of my reading has involved an exploration of the history of Christian spirituality. I am most impressed with Saint Francis of Assisi. Saint Francis lived in the gap between the Middle Ages and the pre-Renaissance. Francis, ominously labeled "the last Christian," is said to be a prophetic model for Christians living in postmodernity. The most notable characteristic about Saint Francis, for me, was the fact that he was a living integration of all the theological streams we have today. Ian Morgan Cron says that Saint Francis was "a Catholic, an evangelical street preacher, a radical social activist, a contemplative who devoted hours to prayer, a mystic who had direct encounters with God, and someone who worshipped with all the enthusiasm and spontaneity of a Pentecostal." (Cron, Chasing Francis, 55). I believe God is calling us to embody the kind of community, like Saint Francis, which learns from other Christian traditions and ultimately integrates the best of their practices into a singular communal expression.
Lord, let the way we gather be as potent a form of witness as our words. Consume our hearts with radical hospitality, a willingness, an eagerness, towards shared habitation, mutuality and reciprocity. God, teach us to be faithful representations of godly integration. Let our world be changed by such a vision of the future. In Jesus name, Amen.