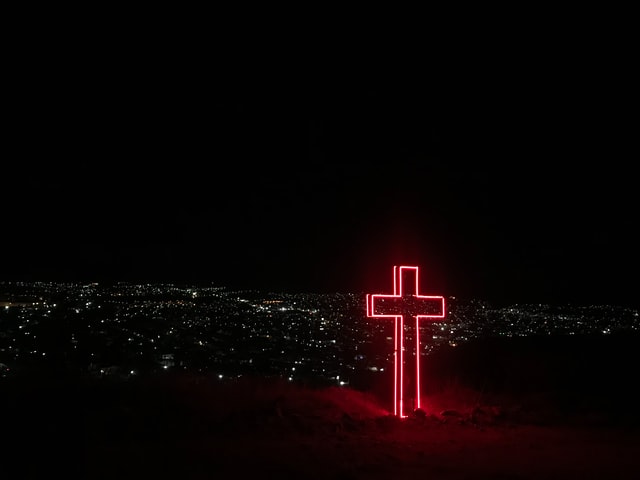 I am certain that complete dissolution of our Christian history is unwarranted. Yet I am growing progressively attentive to our need to accept and lament assiduously what we have lost. Christendom, for years, was the predominant perspective that governed the actions of the community. Indeed, for a time, community did revolve around the church. Pat Keifert reminds us that around AD 800, "If you wanted to become a doctor, you went to church; if you wanted to become a lawyer, you went to church… Music, mathematics, politics, medicine, and law became the business of the church." During this time, "evangelism and mission became relatively irrelevant" (Keifert, We Are Here Now: A New Missional Era, 30–31). The church had no need for adopting attractional models or cutting-edge advertising; the community accepted the inherent value of the local congregation. Along this same line, Dwight Zscheile says, "For generations, the church didn't have to focus on learning from neighbours how to be in ministry with them. It could assume people would find the church (on its terms)."
The rise of secularism and immigration brought an influx of various religions that created resistance to Christianity on a wide scale. Zscheile maintains, "The establishment legacy assumes the church stands in a posture of centrality and power in its wider community, with a privileged moral voice" (Zscheile, The Agile Church: Spirit-Led Innovation in an Uncertain Age, 3–4). Instead of the church, in most cases, embodying alternative ways of seeing the world, it insisted upon its moral authority and assumed it knew what was best for the community without ever having to learn from them. Darell Guder, referring to Christendom within the framework of modernity, says, "We had no need for a verb such as 'to evangelize,' if we could assume that everyone was a Christian by virtue of birth, baptism, social conditioning, and geography" (Guder, Called to Witness: Doing Missional Theology, 64).
What we are experiencing is what I, in my earlier post, have called an expectation of centrality. We live under the assumption that the world revolves, or should revolve, around us. This posture is even displayed in our orientation towards the earth; we have cultivated the terrible lie that creation is simply a utilitarian good for human consumption. We have propagated the falsity which says "experience of nature was that nature should be appropriated by human beings for human use" (Moltmann, The Spirit of Life: A Universal Affirmation, 30), and this has led to the seemingly irreversible decay of the earth. Furthermore, becoming strikingly apparent is that the West is no longer the nucleus of global Christianity. Philip Jenkins rightly assesses,
All too often, statements about what 'modern Christians accept' or what 'Catholics today believe,' refer only to what that ever-shrinking remnant of Western Christians and Catholics believe. Such assertions are outrageous today, and as time goes by they will become even further removed from reality.
Christianity has suffered great loss in the West. As Jenkins continues, "if we want to visualize a 'typical' contemporary Christian, we should think of a woman living in a village in Nigeria, or in a Brazilian favela." (Jenkins, The Next Christendom, the Coming of Global Christianity, 5, 7). This thought-provoking imagery diametrically opposes the portrait of the average Christian we have inherited from Western evangelicalism who still longingly holds that the community revolves around the church.
I see two important components to our path moving forward. First, we must radically decentralize. We must rid ourselves of the belief that the world revolves around us. We need a Copernican Revolution, a dynamic shift away from the static belief that the earth and humanity secure a stationary space at the center of the known universe. The Copernican Revolution repudiated the Ptolemaic model of the heavens with its acceptance of a heliocentric model. The problem I perceive has to do with the church's adaptation of this geocentrism; we believe that we are at the center of human thought, standards, and values. I could press the matter and discuss how certain cultural realities are viewed and accepted as more central than others, but I will not poke that proverbial bear today.
Western Christianity is not the universal representation of global Christianity. Our immigrants are not a burden, they are a gift! They give us a portrait of global Christianity, that is not a privilege we extend to them. We have an indispensable responsibility to host them and be hosted by them; we must learn from our neighbours. That moves us from the superfluous feeling that to ensure their survival, they must learn from us. The Christian West is not the center of the Christian world.
The second and last component is that Christianity is no longer the center of our very own communities. Pat Keifert suggests we grieve the loss of Christendom entirely. He says, "Healthy grieving frees us for healthy new visions. Healthy grieving makes possible seeing the New Missional Era for what it is: God's invitation to join in this new adventure in the life of God and world, gospel, church and culture" (Keifert, We Are Here Now, 36). Mourning is necessary. We are not "dancing on the grave of Christendom," as Keifert suggests; we lament our deep loss.
I have loved the traditions passed to me throughout time. We must accept the loss of Christendom, we must mourn a paradigm we have deeply loved knowing this—the Christological implications for death results always in new life. The resurrection power of Christ allows things to die with the pronounced anticipation something far more beautiful will emerge in its place. Our refusal to allow the old model to die has and will negatively impact how our children will experience Christianity. Again, Dwight Zscheile says it this way,
The church often assumes it knows what is best for the neighbour without having to listen, learn, and receive from the neighbour first. The central challenge facing churches today is rediscovering who they are in a society that has in many ways rejected Christianity (The Agile Church, 5).
We are being called into something new, something wonderful, something different. Our past can be a compass, but it can no longer serve as our destination.
God, infuse your people with new visions of the future, let the path ahead of us not be contained by memory. We accept what we have lost, we grieve it. We follow you into the unknown, into your preferred future for our lives. Amen.