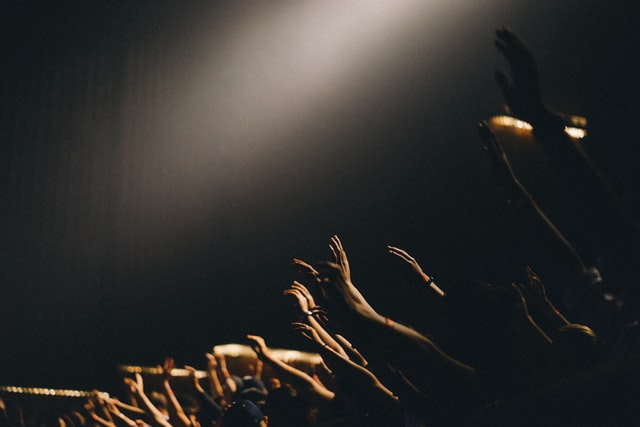 In my role as President of Alberta Bible College, I hear many conversations about "worship." Those conversations assume that when we are conversing about "worship" we are speaking of the same reality; that, I have found, is often not the case. Here are some examples: "Would you like to go to worship with me?" "I worship with my whole life," "Now that we have experienced worship, our pastor will bring the message," "We need to worship better," "When I go to the mountains, that is when I can really worship." Sometimes we mean worship service; sometimes we mean our life of worship; sometimes, I am not sure we even know what we mean.
In this blog series on missional worship, I invite you to join me on an exploration of the theme in Paul's letter to the Romans. I have chosen Romans because of its robust use of worship language.
First, let me clarify what I mean by "missional," which like "worship," has come to mean too much to be useful. When I say "missional," I am not thinking of mission activities in which a church might engage. I am thinking of something bigger. Mission is the reason God has called the church into existence and it would be fair to say that mission is not something a church does, but something that comes into being when God's mission happens. When God's mission takes root, church happens. God has always been on a mission to form a distinct kind of people who will take on God's way of living and being, and then, give that life for the good of others. A pithy way to see this is that God sent his Son and God's Spirit, and now God is sending us; and in this way, we are a Sent People. Thus, to be missional is to be on God's mission for the sake of the world.
Ultimately for Paul, as expressed in his greatest letter, the full meaning of worship transcends the way we customarily speak. Here are a few samples, to get us started into this conversation.
Paul describes his ministry as being "set apart" for the Gospel of God (Rom 1:1; see also 2 Cor 6:17; Gal 1:15; 2:12). While today we may rarely conceive of ourselves as being "set apart" as a way of understanding worship, the word Paul uses has a significant history in the worship of ancient Israel in the Old Testament (OT). In the Torah, things were often separated to keep the holy from touching the unholy. The Greek translation of the OT used this same word to delineate this distinction. In sum, Paul understood God's very call on his life as involving being set apart for holy purposes. Paul's very calling was an act of worship.


Only a few verses later, Paul notes that he serves God in preaching the Gospel of God's son (Rom 1:25; see also Rom 9:4 and 12:1). "Serve" is another worship word, generally used in reference to performing religious or priestly duties. So, here, Paul views his preaching ministry as worship to God. So much for worship first, followed by preaching! The act of preaching can be viewed as an act of worship.


Later in Romans, Paul frames Christians' entire lives given to God as an offering (worship!) to God in the well-known text about offering ourselves as living sacrifices (Rom 12:1–2). This act is our "true and proper worship." Language of the altar permeates; notice "offer," "sacrifice," "worship." In this text, Paul views the whole of our giving ourselves to God as "worship," not limited to time or place, not confined to a worship service. Worship here involves the voluntary giving of ourselves to God's mission and purposes.


For one last example today, in Rom 15:14–16, Paul colours his mission to the Gentiles with worship language. He is a minister (used of temple servants in the OT) serving as a priest in proclaiming the Gospel so that Gentiles who come to know Jesus might be an offering that is acceptable to God and sanctified, made holy, by the Holy Spirit. Given the emphasis on the priesthood of all believers in the New Testament, Paul claiming a "priestly" role in carrying out the mission of God has raised some eyebrows among scholars. But we will save that conversation for a later piece in this series.
Notice how Romans starts with Paul's understanding of his ministry as being "set apart" for God's gospel and that near the end of Romans, Paul sees his ministry as "priestly service" for God's gospel. These bookends are not accidental.
We will have occasion to explore these texts, and even more, later in the series. However, these references are enough to show that "worship," from a biblical point of view—and we are just looking at Romans in this series—is much bigger than private devotional worship or even weekly worship services.
From beginning to end, Paul understands a life given to God as worship. Robust worship, I will contend, is embracing God's call on our lives, and it is not so much something we do; rather, it is something we become.