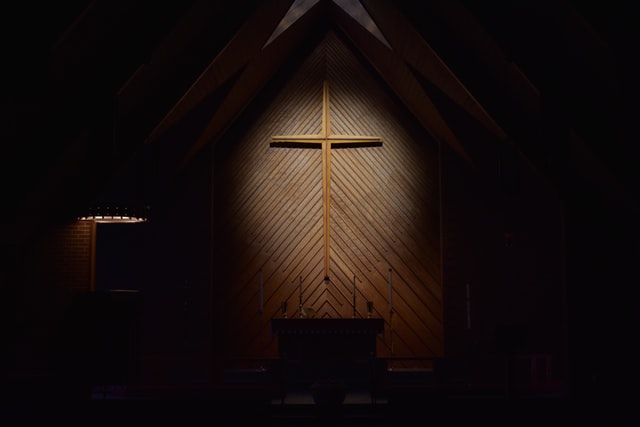 The Atonement: God Shows Us Worship
Paul would probably be surprised to know what we have done with his letter to the Romans. In the history of Christianity, it became the most important theological document in Western Christian civilization. Luther thought he had found within Romans the answer to his question of how a sinful person, like himself, might stand before a righteous God. This question was not new to him; it had plagued Augustine, too. However, it was not exactly the question Paul was seeking to answer in his day.
What Paul was really doing in this letter was soliciting support for his fund-raising for the poor in Jerusalem (Rom 15:25) and gaining supporters for his continuing mission to the west, hopefully, all the way to Spain (15:28). When Paul wrote Romans, he had never been to Rome before and was not known personally to many of the believers in Rome—though he did know some (see Rom 16; see below).
He wrote Romans as a means of pulling together Jewish and Gentile Christians in the scattered house churches in Rome. That is why Paul moves back and forth between the culpability of Gentiles, then Jews, before God in his first three chapters and, later in the letter in Rom 9–11, reminds the Gentiles how much they depend on the story of Israel for their new identity in Christ, and then Rom 14–15 addresses how Jews and Gentiles can co-exist in spite of the ways they differed.
Paul sent Pheobe, the minister of the church in Cenchrea, to deliver the letter and to read it to the various communities of believers in Rome. He gave her a letter of recommendation and introduction—which has been preserved whole or in part in Rom 16—to facilitate her welcome by dropping names of people who could help her. Thus, when read as a whole, Romans is a letter designed to bring Jews and Gentiles together among the segregated house groups so they could be united for the advancement of the Gospel through Paul's ministry.
In Rom 3:21, Paul comes to the place where he can nail down his first point: Jews and Gentiles are both without excuse before God. They have in their own ways been unfaithful to God's intent. However, the Good News, announced by Paul as early as Rom 1:16–17, is stated this way:
For I am not ashamed of the gospel, because it is the power of God that brings salvation to everyone who believes: first to the Jew, then to the Gentile. For in the gospel the righteousness of God is revealed—a righteousness that is by faith from first to last, just as it is written: "The righteous will live by faith."
In Rom 3:22–26, Paul explains how God did this.
This righteousness is given through faith in Jesus Christ to all who believe. There is no difference between Jew and Gentile, for all have sinned and fall short of the glory of God, and all are justified freely by his grace through the redemption that came by Christ Jesus. God presented Christ as a sacrifice of atonement, through the shedding of his blood—to be received by faith. He did this to demonstrate his righteousness, because in his forbearance he had left the sins committed beforehand unpunished—he did it to demonstrate his righteousness at the present time, so as to be just and the one who justifies those who have faith in Jesus.
Notice the language of worship is everywhere in this text. Redemption. Presentation. Sacrifice. Atonement. Shedding of Blood. Justification. The background of an animal sacrifice on the altar is loud in this text. When needing to explain how God saved us through Jesus, Paul chose the cultic, or worship, language of the Hebrew Bible, as we find in Lev 5:10: "The priest shall then offer the other [bird, in this case] as a burnt offering in the prescribed way and make atonement for them for the sin they have committed, and they will be forgiven."
In Paul's text, God is the priest and Jesus is the sacrifice. We are the sinners in need of forgiveness. However, that is only the bare outline of the complexity of this metaphor about what God has done for us. In this scenario, God "worships" by offering Christ, Christ "worships" by giving himself (shedding his own blood—he died for us), and we "worship" through experiencing God's forgiveness of our sins, also called being "justified," or made right with God. The odd reference I make to God "worshipping" comes about because in this text, God is the priest (or is God also the one making the offering?). Incidentally, with a fuller theological perspective, God is also offering Godself as a living sacrifice which provides the background for why we offer ourselves as living sacrifices in Rom 12:1–3.
A large metaphor of worship in this text is the idea of "redemption," which we sometimes simply explain as God purchasing us from the world or the devil. However, the rich image behind redemption, and the language associated with redemption, goes back to the evening God spared the firstborn of Israel (Ex 12). Later, God will order Moses and Aaron to number the Levites in the wilderness; the count came to 22,000 (Num 3:39). They were also to count the firstborn among the people at the time, which came to 22,273 (Num 3:42). God "exchanged" the firstborn for the Levites (22,000 for 22,000) and then to "redeem" the 273 firstborns, five shekels were collected for each and that money was used to sustain the priesthood (Num 3:48). That's a bit of the long way around, I know, but the analogy would be that God has now redeemed us to be a special, set apart people, for God's purposes.
The biggest concept here is that Christ was somehow the sacrifice of atonement (one word in the original: hilastērion). Scholars have struggled with the precise meaning of this but the general idea behind this image is that whatever blocked our relationship with God has been removed. What God did in and through Christ (who gave himself for us) has now restored our relationship with God. We are redeemed (we belong to God) and our sins are forgiven (thus, no obstruction to block our way to God), and consequently, we are sanctified, made holy.
However, as we work out the explanation of these grand metaphors of worship, what seems clear is that God is our prototype, paradigm, pattern for what it means to give oneself (isn't that worship in a nutshell?). Thus, while Jesus's offering of himself is unique, it is also our exemplar.
As we explore more in Romans about the nature of worship, we will discover that we offer ourselves to God (Rom 6:13) as living sacrifices (12:1) for the sake of others (14–15). Like Paul, we will do priestly service in our sharing of the Gospel so that others, too, might become offerings acceptable to God, made holy by the Holy Spirit (15:16).
To worship God is truly how we become more like God. Next week we will explore how our baptism was the first way we offered ourselves to God.