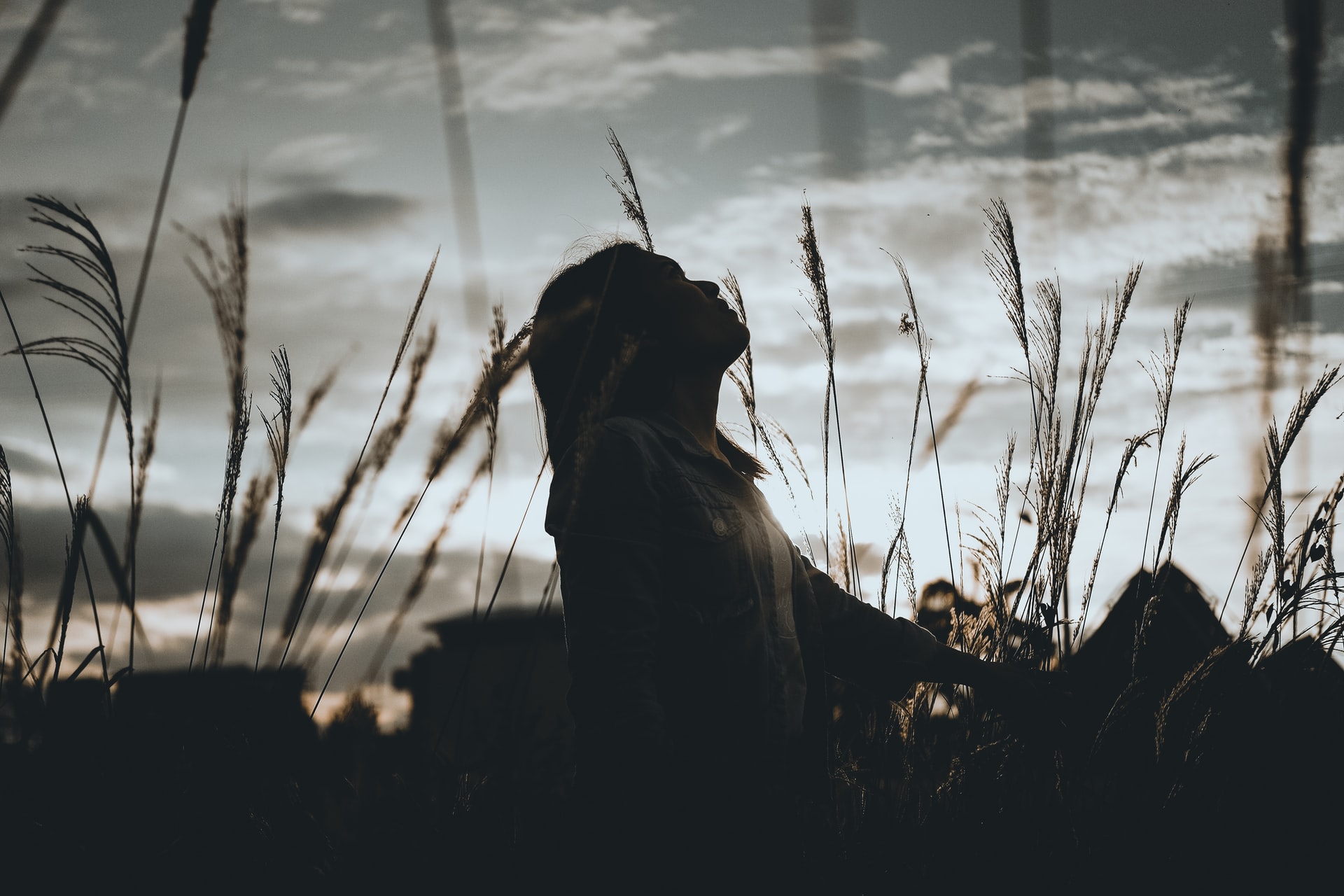 The Problem of a Living Sacrifice
I have a friend—you probably have one like this, too—who every time we come to Rom 12:1–3, asks, "Do you know what the problem is with a living sacrifice?" And as much as you might want to avoid the answer, the friend is quick to say, "They have a tendency of getting off the altar." Well, my friend is not wrong, you know.
In Romans 6, Paul has already used language about presenting oneself to God in baptism (see previous blog). Here, in Rom 12, Paul places his petition after what might have felt like rabbit-chasing in Rom 9–11. His overall purpose in those chapters appears to be squelching Gentile haughtiness before their Jewish brothers and sisters. He reminds his Gentile listeners they are part of God's family because of God's previous work among the Jewish people. After all, Gentiles are a branch not the tree (Rom 11:17–24). Paul nevertheless holds out hope that the Jewish people will accept the One God sent. A key motif in Rom 9–11 is kindness and mercy (see Rom 9:15, 23; 11:22, 31).
In Rom 12:1–3, the motivator for our response to God is God's mercy. The adhesive that incorporates non-Jewish people into God's family is mercy. That which keep Jews in relationship with God is God's mercy.
If one thinks love is God's definitive attribute, mercy upstages that trait at this point in Romans. Interestingly, here mercy is plural (God's mercies), occurring only at Rom 12:1; 2 Cor 1:3; Phil. 2:1; Col 3:12; but also, in Heb 10:28. This word for mercy is different than the one Paul used earlier in Romans, but means specifically to show concern for another's misfortune, thus, mercy or compassion. This word captures Paul's word picture in Romans 5:6–8:
You see, at just the right time, when we were still powerless, Christ died for the ungodly. Very rarely will anyone die for a righteous person, though for a good person someone might possibly dare to die. But God demonstrates his own love for us in this: While we were still sinners, Christ died for us.
Christ died for us, the ungodly, when we were in no position to act for ourselves. Absolutely then, because of God's mercy, Paul urges us
to offer your bodies as a living sacrifice, holy and pleasing to God—this is your true and proper worship. Do not conform to the pattern of this world, but be transformed by the renewing of your mind. Then you will be able to test and approve what God's will is—his good, pleasing and perfect will (Rom 12:1–2).
This is thick with worship language: offer, sacrifice, holy, pleasing (acceptable), worship. Again, Paul is pulling from the rich language of the ancient sacrificial system found in the Torah. These words are plush in the imagery of OT worship.
Offer. We touched on this notion in last week's blog on Rom 6. But this language is often associated with making an offering. We present. In the case of our current text in Romans, we re-present. When we make the offering, we give it for the good of the other. In this case, we give our "bodies" to God.
"Bodies" are important; in this contemporary age, it is the means through which we exist. The word itself can refer to bodies, dead or alive. But there was another use of the word in the first century. It can refer to "slaves," bodies that others use—I push back against the thought. Paul, however, is not afraid to identify as a "slave" (Rom 1:1; "servant" in the NIV weakens the actual idea), and so offering ourselves to the control of another might not be far off the mark. We worship, therefore, when we offer ourselves, our bodies, to God.
Sacrifice. This idea can elude us. We don't really have anything in modern Western culture that looks like this—literally speaking. Literally, coming from the background of the Torah, we offer an animal (in exchange for ourselves?) on altar. The animal is then consumed in fire (or cooked and then later served as a communal meal). A literal sacrifice could celebrate or commemorate thanksgiving, fellowship, or be related to the forgiveness of sins. The whole affair was bloody, gruesome, noisy, and, on the part of the worshiper, often expensive.
In the case of OT sacrifices, the victim was killed before being placed on the altar. In Paul's language, we are to offer our bodies as "living" sacrifices. Hence, our sacrifice plays out in the way we live day-to-day life.
Interestingly enough, that is exactly where Paul goes after this call for us to be living sacrifices: don't think of yourself more highly than you should… each member of the body belongs to the others (12:3, 5); be devoted to one another (12:10); bless those who persecute you (12:14); live in harmony with one another (12:16); don't repay evil for evil (12:17). These are ways we enact being living sacrifices.
Holy. Three adjectives describe the kind of sacrifices we are called to be. The first is living; the second, holy, and the third, pleasing. At its simplest, holy means to be dedicated to God's purposes. Holy is to be wholly devoted to God's intents. In Romans Paul has in mind that we are offering ourselves to God and to no other (remember, Rom 6).
To be made holy is something that only God can do, though we can participate in the process. In theology-speak, this process is called sanctification. In this text, holy is how God sees our offering of our bodies to him. Notice that Paul is confident that we can be "holy" sacrifices.
Pleasing. Outside of one use of this word in Hebrews, the other eight times it shows up in Paul's writings (see Rom 12:1-2; 14:18; 2 Cor 5:9; Eph 5:10; Phil 4:18; Col 3:20; Titus 2:9; Heb 13:21). Pleasing shows up three times in Romans and all of these are connected. In our text here, we are called to be a sacrifice that is pleasing or acceptable to God. As we are "transformed by the renewing of our mind" we gain the capability of "testing and approving" God's will which is described as "good, pleasing, and complete." So, in a reciprocal process, we are an acceptable sacrifice that becomes improved in our abilities to discern God's acceptable will. More fascinating to me is that this word next—and for the last time in Romans—occurs in Rom 14:17–18:
For the kingdom of God is not a matter of eating and drinking, but of righteousness, peace and joy in the Holy Spirit, because anyone who serves [as a slave] Christ in this way is pleasing to God and receives human approval.
See the verbal connections: anyone who gives their bodies to Christ… is pleasing to God and can even receive human approval. This text in Rom 14 comes at the end of Paul's section on how we should welcome each other the way Christ has welcomed us. Welcoming one another is a key component to what biblical worship envisions.
Worship. Back in Rom 12:1, worship we participate in, the giving of our bodies as holy and acceptable to God, is identified as "your 'logical' worship."
First, "logical." Scholars have variously translated this term, as it is here, "logical," "reasonable," "rational," and "true and proper" in the NIV2011. The major lexicon of the Greek NT offers this definition: "to being carefully thought through, thoughtful." I'm wondering, given this range of meaning, if "intentional" might be good way to translate this word. Thus, presenting ourselves to God as a living sacrifice, is something we do with intentionality. It involves our hearts and our minds. Unlike the OT animal sacrifice, a living sacrifice cannot be accidental.
The more important idea, however, is "worship." This is the word that Paul used in Rom 9:4 to speak of how "the worship," speaking of the worship of the OT and the Temple, belonged to the Jewish people. Thus, this word for worship comes from the world of cultic or organized worship in ancient Israel (showing up about 100 times in the Greek OT), but in Rom 12, the word is applied to our "living sacrifice" type of worship.
Ultimately, in the NT, one finds this metaphorical move from the literal OT sacrifice to the way we live before God as the worship God seeks. The NT does not presume worship is a special service giving honour to God—though, certainly this happened when churches gathered in the first century. Worship in the NT is larger, involving our whole lives, lived out in the way we relate to other people. Just read the verses after Rom 12:1–3 if you want to see the kind of things Paul would place under "offering yourselves as a living sacrifice."
In our final blog of this series, we will look at how Paul views our ministry for the good of others as a paramount way we offer priestly worship to God. In what ways do we serve as priests today?