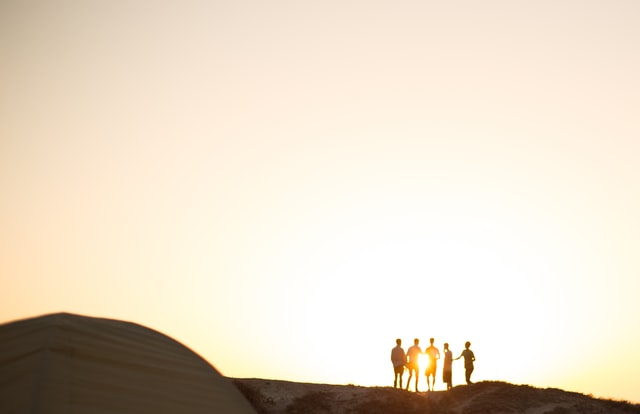 Mission as Priestly Worship
We have been on quite a journey in this series as we have worked through Romans and learned from Paul about worship. Now we come to the end where Paul has at least one more thing to teach us; that is the nature of our priestly worship.
In Rom 14–15 Paul does difficult relationship work to lay the groundwork so different kinds of people can work together. He calls for the mutual care of those he calls the "weak" and the "strong," with greater expectations on the part of the strong, but he does not see the weak as helpless victims without recourse or resources.
Paul calls these vying groups to accept each other (15:7). In the same way that Jesus became the servant (the word we normally translate as "minister," or even "deacon") to his own people, Jewish people should be willing to serve the Gentiles, or non-Jewish people, so that nations, too, will glorify God (15:8–9). Paul uses a related word in reference to the ministry (15:25) for the contribution he has gathered from Gentile believers for the poor in Jerusalem. Ministry related words are interesting in Romans as well, but that will have to await another blog series.
Paul next rattles off a sequence of the OT passages (15:9–13) with one common denominator: the nations belonging to God's people. This would be similar to our warm welcome of immigrants into our lives and our communities. Paul takes this mission to the Gentiles (nations) seriously because he sees his special calling to be welcoming strangers into God's family—isn't that our calling also ?
God has called Paul to be a "minister" (15:16) though here we have an unusual word for minister in the NT. A better translation would be something like worship-servant (maybe, even liturgist), one who administers God's things on behalf of other beneficiaries. Paul, in this context, seems to have in mind a cultic or worshipful meaning. And for that reason, priestly work is not far off from Paul's intent. (In the true tabernacle, as Heb 8:2 describes the location of Jesus's continuing work, Jesus serves as a priest). Moreover, Paul sees his ministry as a "priestly duty," and here he has in mind, particularly, the sharing of the Good News with people who are not like him. The Greek here might be literally "priesting the Gospel of God," which echoes Paul being set apart for the Gospel of God (1:1).
The goal of Paul's priestly work is that the Gentiles themselves will become an offering (we heard that word in Rom 3, 6, and 12; see earlier blog posts), and more than that, an acceptable offering (again, acceptable like our living sacrifice, Rom 12:1). So, our acceptable sacrifice becomes an opportunity for others to become an acceptable sacrifice. These Gentiles, notes Paul, will be made holy or sanctified by the Holy Spirit (15:16). (As a late friend of mine used to say, God invited to us to catch fish; it is God's job to clean them).
Again, Paul has used the rich language of worship in Romans to show that God called him as a priest for the good to the nations. What we do not find in Romans is a conversation about worship services as a unique focused way to worship God, nor do we find any attention to how worship affects us—our feelings are not a consideration in Paul's use of worship language.
What we do find is that worship is what God modeled in giving himself through Jesus as a living sacrifice for our good. What we find in Romans is when we are baptized, we are baptized into new ways of offering ourselves, no longer to sin, but to God. What we find is that our intentional, or reasonable, worship is to give ourselves to God as living sacrifices which expresses itself in the ways we relate to and treat one another. What we discover is that our priestly work, with Paul as our role model, is to announce the Kingdom of God to strangers and to welcome them into God's family. Worship in Romans is joining God in his priestly work for the sake of the world.
This is the biblical vision of worship from beginning to end. In Ex 19:4–6, we find that God's anticipation for God's people is that they would be a treasured possession, but more specifically, that God's people would be a kingdom of priests and a holy nation. In Revelation (1:6), this longing lingers in John's words that God "has made us to be a kingdom of priests." If we believe in the priesthood of all believers (a strong Reformation theme), then we all have priestly work to do, and that work can properly be called worship, as Paul so asserts in Romans.