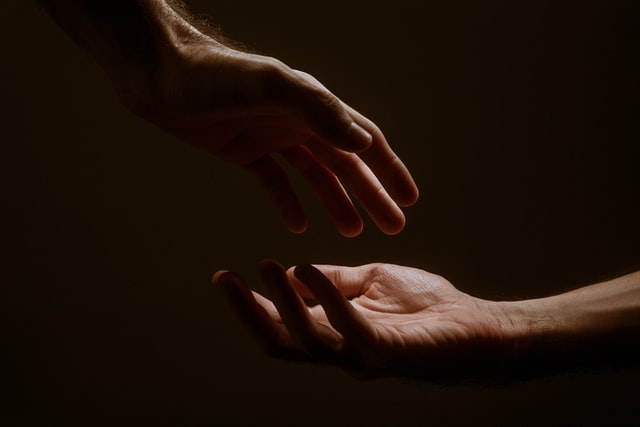 An old Gaither hymn from my youth echoed, "He touched me." Perhaps, if you are as old as I am, you remember it; but if you have not heard it before, the lyrics went as follows:
Shackled by a heavy burden
'Neath a load of guilt and shame
Then the hand of Jesus touched me
And now I am no longer the same
Chorus:
He touched me, oh, He touched me
And oh, the joy that floods my soul
Something happened, and now I know
He touched me, and made me whole
Since I've met this blessed Savior
Since He's cleansed and made me whole
Oh, I will never cease to praise Him (to praise Him)
I'll shout it while eternity rolls
The song celebrates that Jesus has changed our lives. The touching here is spiritualized but no less real for those of us who have been changed by Jesus. The image of Jesus's touching comes from the story of the leper, a story told in Mark 1:40–45. The story goes like this.
The man with leprosy begged Jesus on his knees, "If you are willing, you can make me clean." Jesus, exhibiting an un-calloused compassion, reached out and touched the man in all of his uncleanness and his disease-ravaged body was cleansed and made whole. Though Jesus gave him a strong warning not to share this with anyone until he had been declared clean by the temple authorities, the man could not contain himself. Could you? He told everyone what Jesus had done for him.
Social distancing, which I'm all for in the proper context, has taught us to be distant, remote, not to touch one another. However, we know as humans we need people to touch us, in appropriate physical ways, in healthy emotional ways. We need human contact and human connection. Jesus calls us, by his example, to touch those others will not even approach.
If you claim Jesus has or can make you whole, then you are now in the work of touching others, particularly those people others avoid. Are you willing to join Jesus in touching those "shackled by a heavy burden, 'neath a load of guilt and shame"?