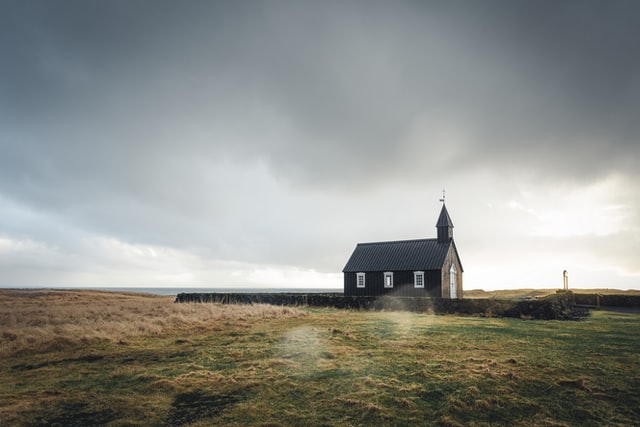 Church: To Do Good or To Do Evil
Churches, as well as the people who make up those churches, struggle with doing the very thing for which they exist: to be more like Jesus. That is, we should confess (often) that we resist our very raison d'être, our very reason for existing as church. The church is (should be) the collective of those who have made a commitment to follow Jesus. We resist. But Jesus knew this.
Mark tells a story about human resistance to Jesus's way of living life in Mark 3:1–6. In this story, Jesus entered a synagogue (somewhat equivalent of church or Sunday school in our times) and among the gathered were those who wanted to accuse Jesus of something—anything that would get him out of the way. Also present was a man with a dried up, withered (atrophied) hand. The accusers watched to see if Jesus would heal this man on the Sabbath, the seventh day of the week, when every good Jew knew no one should work.
Did they come to church that day to keep Jesus in line, to find something wrong in the other? The accusers were there to protect their interest; the man with the hand issue had little to protect.
Jesus invited the man to come forward. Then Jesus asked those gathered, "Which is lawful (right) on the Sabbath: to do good or do evil, to save life or to kill?" Imagine asking that question anytime we are with those gathered to worship and learn.
The accusers did not like the question because it uncovered their motives, showing they were not thinking God's way but were plotting something more devilish—a way to eliminate Jesus from their community. The accusers remained silent but disclosed everything by saying nothing.
Which is right? That is the question we need to ponder in our times. Is it right to condemn those who seek to do good among us when they don't do it our way, when they are willing to be misunderstood in their good-doing activity? Is it right to do good or to do evil? What if people misunderstand us because we seek to do good? Will we follow Jesus into this place?
Imagine, if you will, accusations thrown at Jesus during his ministry.
"He condones sinners"—after all, he shares the table with them.
"He disrespects the Bible"—after all, he does not keep the Sabbath or fasts the way the religious leaders demand.
"He hates the Temple"—after all, he believes that one can worship God apart from the Temple.
"He blasphemes"—after all, he offers God's forgiveness apart from the appropriate church channels.
"He's in cahoots with the Devil"—after all, demons submit to him.
He claims to be one with God . . . and the list goes on, but these accusations come from the same place: our appointment as judge and jury of those whom only God can judge.
In the polarization of our times, we see people forming camps, making judgments about who is righteous and who is unrighteous (but always numbering themselves among the righteous). This kind of ostracizing angered Jesus—deeply; he was, as Mark says, "deeply distressed at their stubborn hearts."
What did Jesus do with his (truly righteous) anger? He did good, he gave life. He restored the man's hand. That is the work of Jesus: restoration not castigation.
On the other hand, what was the response of the self-proclaimed righteous? They had a private meeting to plot how they might rid themselves of Jesus.