Important Information
Enrollment for this course is currently closed. Please check the courses that are available for enrollment at the bottom of this page. Contact us to help you get started!
audit for $375
Auditing means you are not required to complete assignments and the professor will not be reviewing your work. We strongly recommend full participation for maximum value.
LEARNING OUTCOMES
The student will learn to read, understand, and appreciate the variety of forms in Hebrew Wisdom and Poetry.
The student will know the background, content, and interpretation issues for each of the books studied.
The student will experience and come to appreciate the devotional application of these five books and make relevant application to their lives.
The student will practice leading others in a devotional setting using these five books.
The student will encounter wisdom embodied in the life of an experienced and faithful Christian.
Bellinger, W.H., Jr. The Testimony of Poets and Sages: The Psalms and Wisdom Literature. Vol. 4 of All the Bible series. Macon: Smyth & Helwys, 1998.
Course Description
A study of Job, Psalms, Proverbs, Ecclesiastes, and the Song of Solomon. The use of these books in devotional practice will be emphasized.
B111 Old Testament Literature will give you the right foundation to get the most out of this course. If you are enrolled in a program, it is a required prerequisite. However, if you have equivalent life experience or other course work and would like to take the course, contact the academic dean.
Important Notice!
Additional fees could apply for international students and full-time students...in which case the Registrar will let you know. Click here for tuition details.
Course Features
Lectures

14

Quizzes

0

Duration

College Semester

Skill level

Level 300

Language

English

Students

0

Assessments

Yes
Lectures

14

Starting on the second week our weekly devotionals will begin.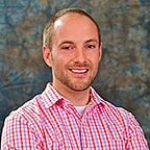 I joined the ABC team in 2014. Having been nurtured by the ABC community as a student myself, I now continue the tradition of helping ABC students mature in their interaction with scripture, exploration of theology, and practice of the spiritual life. I oversee ABC's Student Development department and teach in the areas of Old Testament and Spiritual Formation. I am married to Brenda, and we have four children (Holly, Michael, Thomas, and Pearson).
You May Like
You May Like
Enrollment opening soon
Coming soon
Enrollment opening soon
Coming soon