Important Information
Register by Dec 11 to start on Jan 4.
audit for $375
Auditing means you are not required to complete assignments and the professor will not be reviewing your work. We strongly recommend full participation for maximum value.
LEARNING OUTCOMES
Upon successful completion of this course, students will:
Gain familiarity with key theories, ideas, and vocabulary of ethical philosophy.
Begin, in humility, to form compassionate kingdom-based ethical responses to contemporary issues.
Experience growth in personal ethics and virtue through the habits of analysis, discussion, introspection, and action.
Practice interpreting the moral and virtue implications of the Bible in ethically robust ways.
Utilize critical thinking, introspection and empathy to evaluate and contrast various perspectives within and outside of Christian ethics.
Gushee, David P. and Glen H. Stassen. Kingdom Ethics: Following Jesus in Contemporary Context, Second Edition. Grand Rapids: Eerdmans, 2016. (Note: Previous editions of Kingdom Ethics are not acceptable. There are significant differences between them.)
Wright N.T. After You Believe: Why Christian Character Matters. New York: HarperOne, 2010.
Course Description
This course is a biblical examination of various theological and philosophical approaches to ethics, while working towards the development of a personal and communal Christian ethic. Attention will be given to the teachings of Jesus with representative engagement of contemporary moral issues.
B231 Christian Theology will give you the right foundation to get the most out of this course. If you are enrolled in a program, it is a required prerequisite. However, if you have equivalent life experience or other course work and would like to take the course, contact the academic dean.
Important Notice!
Additional fees could apply for international students and full-time students...in which case the Registrar will let you know. Click here for tuition details.
Course Features
Lectures

12

Quizzes

0

Duration

College Semester

Skill level

Level 300

Language

English

Students

0

Assessments

Yes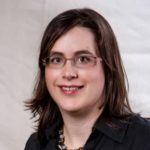 I'm a woman in my fourties with a deep passion for understanding and applying the Bible. I enjoy teaching. My favourite kind of questions, in the classroom and in life, are the ones that don't have easy answers. I have a family and a home in Calgary, where I have lived all my life.
You May Like
You May Like
Enrollment opening soon
Coming soon
Enrollment opening soon
Coming soon