Important Information
Enrollment for this course is currently closed. Please check the courses that are available for enrollment at the bottom of this page. Contact us to help you get started!
why this course?
Understanding how individuals are formed - in intellect, personality, morally and in faith - as well as how they grow across the lifespan, helps pastors and Christian workers to effectively work with them.
audit for $375
Auditing means you are not required to complete assignments and the professor will not be reviewing your work. We strongly recommend full participation for maximum value.
LEARNING OUTCOMES
Comprehend developmental themes throughout the lifespan and related prominent theories of developmental psychology
interact with prominent themes and theories related to spiritual, faith, and moral development
Consider issues of diversity and socio-economic status, and their impact on human development and ministry
Upon completion of this course, students should be able to
Develop a theological perspective of development psychology and discern its place in Christian formation and ministry
Demonstrate a basic understanding of important developmental theories and concepts in human development
Explain, evaluate and critique several developmental theories and critically evaluate their contributions to Christian education and counselling. (Cognitive Development (Piaget, Vygotsky, Perry, et al.), Psychosocial development (Erik Erikson, Marcia), Moral development (Kohlberg) & Faith development (Fowler)
Reflect on factors that have influenced/shaped one's own development
Develop an awareness of the place of one's development in practice of ministry 
Course Description
This course explores the relationship between developmental psychology and Christian maturity/formation. Students will critique various developmental psychological theories within a theoretical framework, and make application to Christian theology, discipleship, education and counselling.
Yount, William, Created to Learn: A Christian Teacher's Introduction to Educational Psychology, Second Edition, B&K Academic, Aug 15, 2010 – 9780805447279, 080544727X
Lane, Annette M., Reed, Marlette B., Older Adults: Understanding and Facilitating Transitions, Chapters 5-7. 3rd edition, Dubuque, IA; Kendall Hunt Publishing Company, 2019
Important Notice!
Additional fees could apply for international students and full-time students...in which case the Registrar will let you know. Click here for tuition details.
Course Features
Lectures

13

Quizzes

0

Duration

College Semester

Skill level

Level 200

Language

English

Students

0

Assessments

Yes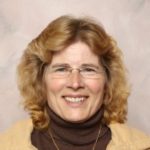 Teaching junior high school for 18 years prepared me for almost anything! After this, I did grad work and became a chaplain/pastor, working in two churches plus in several businesses and a hospice, as a chaplain. In the past several years I have been working as a community chaplain and consultant and have been doing research, writing and speaking. I also really enjoy teaching at ABC when the opportunity presents!
You May Like
You May Like
Enrollment opening soon
Coming soon
Enrollment opening soon
Coming soon