Important Information
Enrollment for this course is currently closed. Please check the courses that are available for enrollment at the bottom of this page. Contact us to help you get started!
why this course?
Many modern people of faith wish their prayer lives were better or different. This course helps students root their prayer in both the theology and practices that have nurtured the spiritual life of Christians for centuries.
audit for $375
Auditing means you are not required to complete assignments and the professor will not be reviewing your work. We strongly recommend full participation for maximum value.
LEARNING OUTCOMES
To understand the difference between history and historiography and engage in interpretive discussion around historiographical concerns.
To have a broad, sweeping overview of the arrival, dissemination, and diversity of the Christian faith in North America.
To begin to wrestle with some of the struggles the Christian faith has brought to North America, including: Indigenous forced conversions, intradenominational battles, new religious groups, the role of the Bible in American chattel slavery, the ongoing racial tensions sustained in part by Christian groups, and issues of creation care and North American Christianity.
To understand the idea of "American Exceptionalism" and the debate on whether the USA and Canada were founded as "Christian Nations."
To be able to distinguish between different streams of the Christian tradition such as Mainline Protestant, Ultramontane Catholicism, Evangelicalism, Pentecostalism, and non-Trinitarian groups.
Have a cursory understanding of some of the major contextual and practical differences between American, Canadian, and Mexican expressions of Christianity.
To be able to articulate the origins, sources, and distinguishing features of the early Stone-Campbell Movement. Naming its key contributors and their roles, identifying the theological trajectory and rationale of the movement and placing it in its North American context.
To he introduced to the tools of various historians, including the interdisciplinary work of sociology, anthropology, and social psychology.
To have a more in depth grasp of the Western Canadian context, giving particular attention to Alberta and its unique Christian-political synthesis through the 20th century.
To gain sensitivity to the fact that

doing

history involved interpretation alongside a search for objectivity. To personally chasten our own assumptions and biases to seek to fairly and charitably read other voices.
Noll, Mark A. The Old Religion in a New World: The History of North American Christianity. Grand Rapids, MI: William B. Eerdmans Publishing Company, 2002.
Holloway, Gary and Doug Foster. Renewing the World. Abilene, TX: Leafwood Publishers & ACU Press, 2015.
All other readings will be scanned and placed on Populi. For full bibliography see PDF on Populi.
Course Description
This course looks at the key ideas, people and movements of North American Christianity, along with the social, political, and religious context in which it developed. Special attention will be paid to the heritage of the Stone-Campbell Movement.
G220 History of Christianity will give you the right foundation to get the most out of this course. If you are enrolled in a program, it is a required prerequisite. However, if you have equivalent life experience or other course work and would like to take the course, contact the academic dean.
Important Notice!
Additional fees could apply for international students and full-time students...in which case the Registrar will let you know. Click here for tuition details.
Course Features
Lectures

13

Quizzes

0

Duration

College Semester

Skill level

Level 300

Language

English

Students

0

Assessments

Yes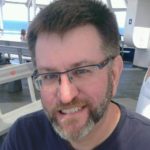 I have taught on a post secondary level for over 25 years and have enjoyed hanging out with young adults for the majority of my life. I'm a father of four, and in addition to teaching theology and history I have also worked in campus ministry for many years. I have also done stand up comedy... history is just one huge gold mine for material...
You May Like
You May Like
Enrollment opening soon
Coming soon
Enrollment opening soon
Coming soon