Important Information
Enrollment will open September 15. Classes start February 16.
why this course?
Examine the way you think about the world and learn how to dialogue with others who think differently
audit for $375
Enter "AUDIT-PACE" in the coupon code at checkout in order to not take the course for credit. Auditing means you are not required to complete assignments and the professor will not be reviewing your work. We strongly recommend full participation for maximum value.
LEARNING OUTCOMES
Upon successful completion of this course, students will:
Recognize and identify a number of other worldviews and their individual
Recognize the broader cultural and anthropological context for how people think.
See the uniqueness of the Christian worldview and how it interacts with the other views studied.
Begin to appreciate how their Christian worldview (or any worldview) affects everything that they do and believe.
Be able to critically evaluate the impact of each worldview that they encounter.
Anderson, James N. What's Your Worldview?An Interactive Approach to Life's Big Questions. Wheaton, IL: Crossway, 2014.
Sire, James. The Universe Next Door. 5th ed. Downers Grove, Illinois: InterVarsity Press, 2009.
Kreeft, Peter. Between Heaven & Hell.  Expanded Edition. Downers Grove: InterVarsity Press, 2008.
All required supplementary readings are available on Populi for G3515 Introduction to Worldviews.
Geisler, Norman L. and William D. Watkins. "Pantheism." In Worlds Apart: A Handbook on     Worldviews. 2nd ed. Grand Rapids: Baker Book House, 1989), 75-93.
Hunter, George G. III. "How the West Was Lost." In How to Reach Secular People (Nashville: Abingdon Press, 1992), 21-38.
McLaren, Brian D. A New Kind of Christian: A Tale of Two Friends on a Spiritual Journey (San Francisco: Jossey-Bass, 2001), 16-18.
Moore, Steve G.W. "Theology and a Thoughtful Faith." In Cultivating a Thoughtful Faith:Essays by Various Authors, ed. Maxie D. Dunnam and Steve G.W. Moore, xiii-xvi. Nashville: Abingdon Press, 2005.
Veith, Gene Edward Jr. "From the Modern to the Postmodern." In Postmodern Times: A Christian Guide to Contemporary Thought and Culture (Wheaton: Crossway Books, 1994), 27-46.
Course Description
This course is a consideration of major philosophies and significant religious movements with an aim to understanding the concept of worldview. The biblical worldview and its approach to other worldview perspectives is presented.
Important Notice!
Additional fees could apply for international students in which case the Registrar will let you know. Click here for tuition details.
Course Features
Lectures

5

Quizzes

0

Skill level

Level 300

Language

English

Students

0

Certificate

No

Assessments

Yes
You May Like
You May Like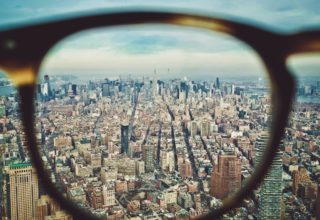 Read More
Enrollment opening soon
Coming soon