Important Information
Enrollment for this course is currently closed. Please check the courses that are available for enrollment at the bottom of this page. Contact us to help you get started!
why this course?
Students are invited to explore and experiment with the spiritual practices of the Christian tradition. These holistic habits help students participate in the Holy Spirit's work of making them increasingly become like Jesus.
audit for $375
Auditing means you are not required to complete assignments and the professor will not be reviewing your work. We strongly recommend full participation for maximum value.
LEARNING OUTCOMES
Upon the completion of this two-semester course, students will have:
Been introduced to important spiritual writers in the Christian tradition
Identified and recalibrated their everyday habits that shape what they love
Explored and experiment various spiritual practices that align their desires with God's.
Practiced a holistic approach to Christian spiritual formation that involves both the soul and body and a love for God, people, and creation.
Re-evaluated what authentic Christian spirituality looks like in a North American context
Experimented organizing time according to the life of Jesus using the Christian Calendar
Crafted a rule of life that guides them in their spiritual formation.
Required Texts
Claiborne, Shane. Irresistible Revolution. Grand Rapids: Zondervan, 2006. (Winter semester)
Foster, Richard & James Bryan Smith. Devotional Classics. Rev. ed. San Francisco: HarperCollins, 2005.
Reinders, Philip F. Seeking God's Face. Grand Rapids: Baker, 2010.
Smith, James K.A. You Are What You Love: The Spiritual Power of Habit. Grand Rapids: Brazos Press, 2016. (Fall semester)
Course Description
This year-long course explores a practical approach to the Christian vocation of being conformed to the image of Christ. Attention is given to fostering the Spirit's work in our lives through both inward and outward spiritual practices. An introduction to classic spiritual writers of the Christian tradition is also offered.
Important Notice!
Additional fees could apply for international students and full-time students...in which case the Registrar will let you know. Click here for tuition details.
Course Features
Lectures

13

Quizzes

0

Duration

College Semester

Skill level

Level 100

Language

English

Students

1

Certificate

No

Assessments

Yes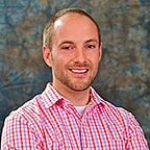 I joined the ABC team in 2014. Having been nurtured by the ABC community as a student myself, I now continue the tradition of helping ABC students mature in their interaction with scripture, exploration of theology, and practice of the spiritual life. I oversee ABC's Student Development department and teach in the areas of Old Testament and Spiritual Formation. I am married to Brenda, and we have four children (Holly, Michael, Thomas, and Pearson).
You May Like
You May Like
Enrollment opening soon
Coming soon