Important Information
Enrollment will open September 15. Classes start January 5.
why this course?
Learn how to give a basic gospel message that is true to the text and relevant to the audience
audit for $375
Enter "AUDIT" in the coupon code at checkout in order to not take the course for credit. Auditing means you are not required to complete assignments and the professor will not be reviewing your work. We strongly recommend full participation for maximum value.
LEARNING OUTCOMES
Upon completion of this course, students will be able to:
Describe and value the practical and theoretical purpose of expository preaching
Analyze and evaluate sermons and delivery styles of experienced preachers as well as local pastors
Listen to a sermon well
Demonstrate their ability to prepare and deliver an expository sermon
Evaluate their own preaching style and identify their next steps as a developing preacher
Provide honest and helpful feedback to other developing preachers
Texts
Johnson, Darrell W. The Glory of Preaching: Participating in God's Transformation of the World. Downers Grove: IVP Academic, 2009.
Stanley, Andy, and Lane Jones. Communicating for a change: seven keys to irresistible communication. Colorado Springs: Multnomah Books, 2005.
Mitchell, Mark. "How to get the Big Idea." 
Woodley, Matt. "The Big Deal about the Big Idea."
Course Description
A course designed to guide the student in constructing and communicating a biblical message based upon a given passage of Scripture using proper expository and presentation skills. Emphasis will be given to researching and articulating a "Big Idea" from selected passages of Scripture.
B3025 Grasping God's Word will give you the right foundation to get the most out of this course. If you are enrolled in a program, it is a required prerequisite. However, if you have equivalent life experience or other course work and would like to take the course, contact the academic dean.
Important Notice!
Additional fees could apply for international students in which case the Registrar will let you know. Click here for tuition details.
Course Features
Lectures

0

Quizzes

0

Skill level

Level 300

Language

English

Students

0

Certificate

No

Assessments

Yes
Weekly Lectures

0

No items in this section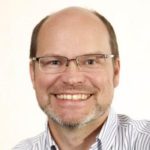 Father of two, wife of one, One time pastor, sometimes teacher, full time accountant. I'm passionate about the idea of Christian identity as a result of the life, death,and resurrection of Jesus, that who God says we are is key to what we do and how we live.
NOTE: You have to pass these courses before you can enroll this course.
You May Like
You May Like