Important Information
Register by March 30 to start on April 6.
audit for $375
Auditing means you are not required to complete assignments and the professor will not be reviewing your work. We strongly recommend full participation for maximum value.
LEARNING OUTCOMES
Upon successful completion of this course, students will be more competent leaders
who can posture themselves as a self-differentiated leaders that increase the likelihood their organization will be successful in fulfilling its mission;
who have and will continue to engage the best thinking regarding strategy and leadership; and
who can create, implement, monitor, champion, the entire process of strategic planning for their organization.
Required Texts
Edwin H. Friedman. A Failure of Nerve: Leadership in the Age of the Quick Fix. Revised Edition. New York: Church Publishing, 2019. ISBN: 9781596272798.
On Strategy. Harvard Business Review (HBR's 10 Must Reads). Boston: Harvard Business Review Press, 2011.ISBN: 9781422157985.
David La Piana. The Nonprofit Strategy Revolution: Real-Time Strategic Planning in a Rapid-Response World. 2d edition. St. Paul, Minnesota: Fieldstone Alliance, 2018. ISBN: 9781684421794
David O. Renz and Robert D. Herman, eds. The Jossey-Bass Handbook of Nonprofit Leadership and Man-agement. 4th ed. Hoboken, NJ: Wiley and Sons, 2016.
Course Description
Strategic leadership is about getting the right things done and getting them done rightly. This course explores the various strategic postures a leader can take to build efficient and effective organizations or ministries. The most important outcome of the course is that leaders will be able to plan, write, implement, and live out a strategic plan for their organizations.
Important Notice!
Additional fees could apply for international students and full-time students...in which case the Registrar will let you know. Click here for tuition details.
Course Features
Lectures

5

Quizzes

0

Duration

Intensive

Skill level

Level 400

Language

English

Students

0

Certificate

No

Assessments

Yes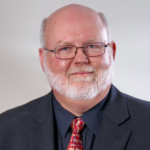 I'm passionate about working with God's people seeking God's Mission. I love to walk alongside preachers, church leaders, and those seeking to discern God's call in their life and ministry. My areas of study include biblical languages, New Testament, history of the early church, and history of the church in North America. I try up with trends in church health, spiritual formation, and leadership so that I may resource and invest in others.
You May Like
You May Like