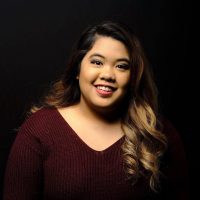 Kaithlyne Hope Marcos
Digital Media Coordinator
I am a current student in the [email protected] Biblical Studies program at Alberta Bible College. I also work remotely doing Web Design and Digital Social Media Work for ABC. I interned for ABC for six weeks in the Spring of 2019 doing photography and videography work. It did not take long for me to feel at home, which is why I love being a part of this community.
North York Church of Christ (NYCC) in Toronto, Canada is my home church. I serve in various ministries including Worship, Youth and Young Adults, and Media. I am also the daughter of NYCC Pastor, Roger Marcos. I have a passion for using digital media and social media to further the message of God. I love working with youth and walking alongside them as they figure out life and pursue God.
Where God calls, I follow.