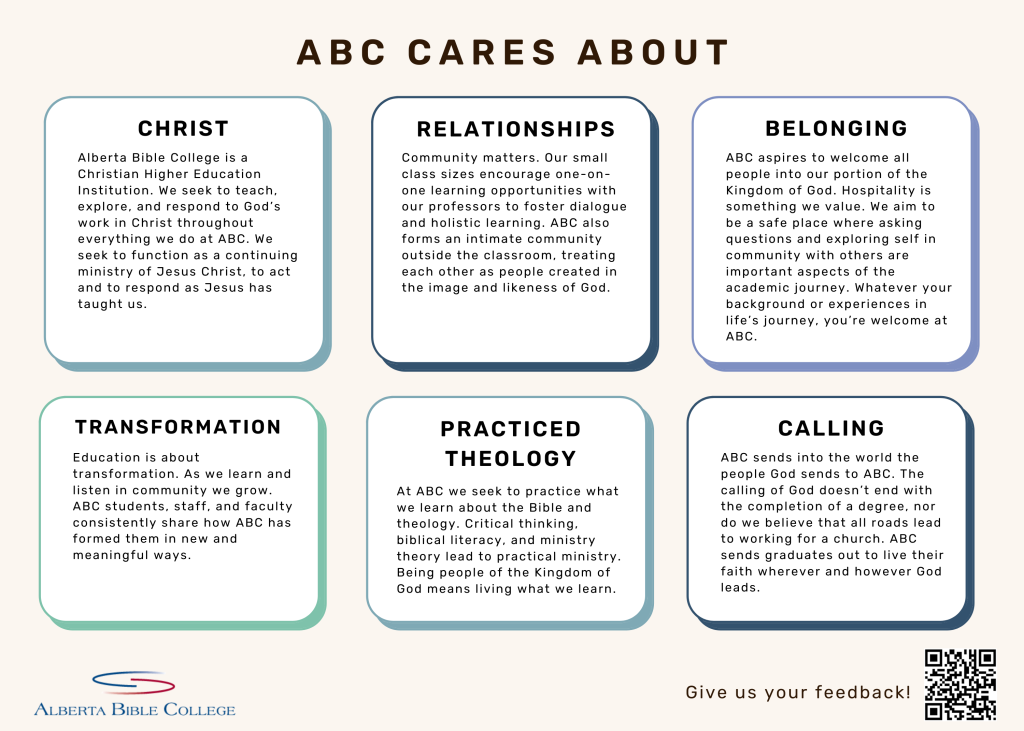 Why do you want feedback?
Over the last months ABC's cabinet has gone through a process of information gathering and brainstorming to come up with 6 Institutional Goals which we believe represent the core of ABC. The next step is to gather feedback from all stakeholders and then implement any changes we receive. Once these goals are finalized, they will be publicized on our website and catalogue as required by ABHE (our accrediting agency).
What are Institutional Goals?
Institutional Goals are the ever-present foundation of ABC's identity, what we are, and what we strive to be. Directly aligned to ABC's Mission Statement, everything we do here at ABC should filter back to fulfilling one of these 6 'goals'.
Does my voice matter?
In a word- yes! If you are reading this, no matter how you got here or who you are, we want to know what you think. You are a part of our wider community and we care about how we are representing ourselves to everyone. After reading our proposed Institutional Goals fill in the survey to give us feedback!